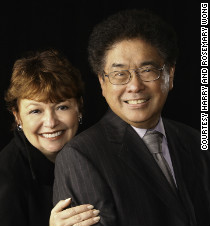 By Harry and Rosemary Wong, Special to CNN
Editor's note: Harry and Rosemary Wong are authors of "The First Days of School: How to Be an Effective Teacher."  Harry is the recipient of the National Teachers Hall of Fame Lifetime Achievement Award, and Rosemary is the recipient of the Louisiana State University College of Education's Distinguished Alumnus Award.
(CNN) - One of the most misunderstood terms in education is "classroom management," which is often seen as a synonym for discipline. Imagine asking the manager of a store to explain his job and he says, "My job is to discipline the customers." And when the same question is posed to the manager of a team, she says, "I discipline the players." Yet, discipline is the prevailing response of most educators when asked about classroom management.
Discipline is a reactive action used to stop deviant behavior and has nothing to do with student learning. Classroom management is a means of organizing, structuring and planning events to get things DONE in the classroom that will lead to student learning. Creating a well-managed classroom is the priority of a teacher the first two weeks of school.
FULL POST