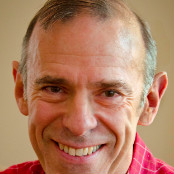 By Tony Wagner, Special to CNN
Editor's note: Tony Wagner is the author of "Creating Innovators: The Making of Young People Who Will Change the World." He is the first innovation education fellow at the Technology and Entrepreneurship Center at Harvard and the founder and former co-director of the Change Leadership Group at the Harvard Graduate School of Education. You can follow him on Twitter @drtonywagner.
Policymakers and educators alike talk about all students having to be "college-ready," and many business leaders believe that America's economic future depends on more students taking courses in science, technology, engineering and math. However, it is clear to me that the more important goal is for all students to graduate from high school or college "innovation-ready," and merely requiring students to take more of the same kinds of classes will not be adequate preparation. To meet this ambitious goal, both parents and teachers must work to develop children's curiosity and imagination, teaching them the skills and dispositions that matter most.
For my latest book, "Creating Innovators: The Making of Young People Who Will Change the World," I interviewed scores of highly creative and entrepreneurial young people to understand the most important influences that enable someone to become an innovator. I also talked with their parents and the teachers and mentors whom they told me had made the greatest difference in their lives. Finally, I interviewed younger children's parents who also had successful careers as innovators and entrepreneurs. Shifting through all of this data, I discovered some fascinating patterns of parenting and teaching associated with "creating" a young innovator.
Traditional "helicopter parents" indulge their children's every whim, while hovering and protecting them from adversity. By contrast, "tiger moms" - derived from the title of Amy Chua's 2011 best-seller - demand perfection and threaten to give away their children's most precious toys when they cannot play a piano piece perfectly. These two seemingly different approaches to parenting have a common goal: Both are trying to manage their children for "success"– conventionally defined.
Yet merely sending your child to the "right" schools and ensuring that they get good grades are no longer guarantees of success. More than a third of all recent college graduates are living at home today - either unemployed or underemployed. It is increasingly clear that young people who have developed a capacity to be innovative and entrepreneurial - who have the interest in and capability to create their own jobs - will have the most satisfying lives and rewarding careers in the future. Innovation is the skill in greatest demand in the workplace today and is the one least likely to be outsourced or automated.
FULL POST