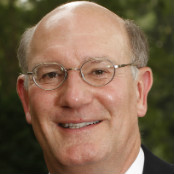 By Richard Fisher, Special to CNN
Editor's Note: Richard Fisher is executive-in-residence at Rhodes College in Memphis. He has spent more than 30 years advising high-net-worth individuals and managing global portfolios.
I hope the job market improves this spring for college graduates, but whether they find employment or not, many young Americans with degrees in hand are plagued by questions about student loans, personal investments and credit scores.
I am teaching at a fine liberal arts college where very smart students in a variety of disciplines lack sufficient financial literacy skills. Indeed, across the nation, there are relatively few courses offered in personal finance, and they are nearly always electives.
That's why I decided to teach a few years ago. I've spent a career in finance and investments, so I wanted to use my expertise to help college students make every dollar count, especially in this economy.
It's really no surprise that college students don't feel that financial literacy is important. Managing their personal finances is one of the few things that Americans seem to be willing to do without an understanding of what they are doing.
FULL POST