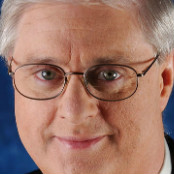 By Dennis Van Roekel, Special to CNN
Editor's note: Dennis Van Roekel taught high school math in Phoenix for 23 years. A longtime activist for children and public education, he is president of the National Education Association, which represents more than 3 million public school employees.
On March 2, 45 million people are expected to take part in the National Education Association's Read Across America Day, the nationwide program that helps children discover the joy of reading.
As a teacher, I emphasized to my students the value of reading. But I am also a parent, and as a parent, one of my favorite things to do was read to my children. We'd pick out favorite books, and I'd read them over and over at their request. We opened up doors to imagination and wonder.
I'll never forget the excitement in their eyes as we moved through story after story, adventure after adventure. At the same time, I knew they were learning new words, new sentences and new stories. And as they learned to read on their own, my children discovered new books, new worlds and new skills. Books were their gateway to learning, and my ongoing mission was to keep the excitement and the learning going.
FULL POST