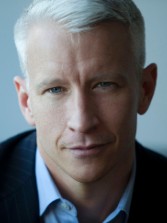 By Anderson Cooper, CNN
Editor's note: Don't miss the premiere of "The Bully Effect" on "AC360" at 10 p.m. ET tonight.
(CNN) - In the last few years, awareness about bullying has increased dramatically. Some adults may still think bullying is just a youthful rite of passage, but it seems worse than in previous generations for many parents, educators and kids.
It doesn't stop at the schoolyard or even a child's front door. Access to the Internet and social media websites mean kids can be bullied and tormented around the clock, even in the supposed safety of their own homes. The cruelty that can come with the strike of a button on a keyboard can hurt just as much as any punch or push in a playground.
We've produced a documentary called "The Bully Effect" which follows the stories of a number of people filmmaker Lee Hirsch introduced audiences to in his remarkable 2012 film "Bully." These are kids and parents who have taken their pain, their suffering, their grief and turned it into action. They are truly inspiring.
I first started reporting on the problem of bullying a few years ago when a rash of suicides of children propelled the issue into the national spotlight. Since then, I've interviewed far too many parents whose children took their own lives because they felt like it was the only way out of the pain. It's not just tragic, it's unacceptable.