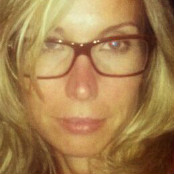 By Colleen McGurk, Special to CNN
Editor's note: Colleen McGurk is a special education teacher with seven-years experience in the New York City Public School System. She holds master's degrees in educational leadership and childhood education, with dual certification in special education and general education. She is a member of Educators 4 Excellence.
(CNN) - After reading Diane Ravitch's post on this blog, I felt compelled to respond. As a teacher with seven years in a special education and integrated co-teaching classroom in New York City, I have heard a variety of excuses as to why our schools are not performing at a higher, and more consistent level. Poverty is certainly a piece of the puzzle and it must be addressed. But one of the best ways to reverse poverty is through an excellent education. And when it comes to education, no group is better prepared to lead than teachers. It's time policy makers, elected officials and even pundits help elevate our voices in these critical debates. It's one of the reasons I've joined a teacher-led group called Educators for Excellence, a national organization committed to ensuring teachers' voices are heard in the policy debates that affect our classrooms and careers.
Most of my fourth-grade students come from homes that are well below the federal poverty line. Living in poverty makes my students' lives harder, but that doesn't stop me from challenging them on a daily basis. Whether it is in reading, writing, math or a game of basketball, every time I raise the bar, they step up. My students need to be challenged and engaged more so than other kids who have more solid support systems outside the classroom.
Teachers are a large part of the solution, but we need the same support, and high expectations that we have for our students.
I've worked in other industries and I truly have unmatched respect for our profession. Prior to teaching, I lived in Brazil and worked as a technology consultant for international companies. Before that, I was the project manager at Harvard Business School's Executive Education. Both positions were incredibly competitive in terms of work ethic and salaries. Those environments inspired my colleagues and me to do our best. And that's where Ravitch's opinion on merit pay and mine veer off in different directions.