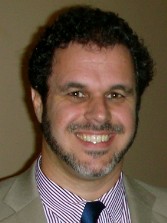 By David M. Hall, Special to CNN
Editor's Note: David M. Hall, Ph.D., is the author of the book "Allies at Work: Creating a Lesbian, Gay, Bisexual, and Transgender Inclusive Work Environment." Hall teaches high school students and runs a graduate program in bullying prevention and diversity at bullyingpreventionstudies.com. He is on twitter @drdavidmhall.
(CNN) - Times are changing for being openly gay or lesbian. The president has endorsed same-sex marriage, as are a growing number of politicians. The Boy Scouts are considering allowing Scouts to be out.
Even in the world of sports, Jason Collins, an NBA veteran, has come out of the closet.
But things don't seem to have changed that much in some high school gymnasiums as it has on the NBA basketball court.
Carla Hale worked as a physical education teacher at a Catholic school in Ohio, but lost her job after being "outed" in her mother's obituary, when she listed her female partner as her spouse. According to reports, an anonymous letter was sent to the Catholic Diocese of Columbus by a parent.
The next week, Hale was fired.
Sporting events and schools are the very places where people from every corner of our society come together. But in some ways, schools bring a different set of complications than the macho world of professional male athletes.