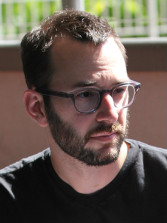 By John D. Sutter, CNN
Editor's note: John D. Sutter is a human rights and social justice columnist for CNN Opinion. E-mail him at CTL@CNN.com or follow him on Twitter (@jdsutter), Facebook or Google+.
(CNN) - There's a hilarious episode of the sketch comedy show "Portlandia" where two hipster parents give their preschool age kid a presentation about his future.
The kid, Grover, half-watches as mom and dad pull up two stock market-style charts: One shows his fortunes going up and up if he attends Shooting Star preschool; the other shows what happens if he fails to get in: a plunge into violence, shoplifting and poverty.
"The last thing I want is you out there, you know, shooting squirrels and birds for dinner," says the mom. "If we don't get you into that Shooting Star private preschool, you're gonna end up at a public school with a bunch of riffraff."
She adds: "We're gonna get you into preschool. We're gonna get you into college. We're going to get you some money. And we're gonna get you whatever you want!"
The skit is great because it's based in truth.
READ: Not all preschools are created equal
Yes, elite preschool admissions are perfectly absurd, but the benefits of preschool are seriously significant. Researchers in North Carolina and Michigan have spent decades following kids who attend preschool and comparing them with control groups of kids who didn't. While preschool, of course, does not single-handedly determine whether a kid will be successful and happy or end up shoplifting with the riffraff, on the whole the studies suggest the early schooling can reroute lives for the better.
The "Portlandia" charts are kind of real.