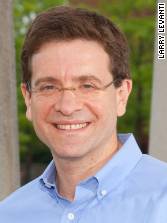 By Julian Zelizer, CNN contributor
Editor's note: Julian Zelizer is a professor of history and public affairs at Princeton University. He is the author of "Jimmy Carter" and "Governing America."
(CNN) - Everyone talks about our broken political system. Washington is too polarized. Money dominates politics. Politicians don't know how to lead. Citizens are not as attentive to governance and public policy as they should be. Americans either ignore politics or see it is one more form of entertainment, "American Idol" on steroids.
As a result, politicians get away with all kinds of misstatements and truths, in part because the electorate is so gullible.
How do we make our democracy work better?
Political reform will be essential to making sure that our institutions operate effectively. The news media needs to do a better job of separating truth from fiction and backing away from the increasingly partisan outlook of journalism. Civic organizations need to do more to make sure that voters are active in politics and, at a minimum, that they actually vote on Election Day.
But education is also going to be a key part of the equation. The way in which we teach our citizens in schools and colleges is how we shape our electorate from a very young age. If we do not do a good job imparting the basics that are needed to be virtuous members of our democracy, the system will never be repaired.
Unfortunately, there is some bad news on this front. A recent study by the American Academy of Arts & Sciences sounded the alarm that vital subjects such as history, literature, language, civics and the arts are in trouble.
According to the report, the percentage of students majoring in the humanities has dropped in half, falling from 14 in 1966 to 7 in 2012. In 2010, only 45% of high school students were able to demonstrate a basic understanding of U.S. history.