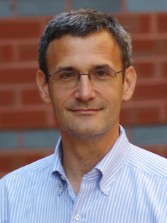 By Robert Pondiscio, Special to CNN
Editor's note: Robert Pondiscio is a former fifth grade teacher and the executive director of Citizenship First, a civic education organization based at Harlem's Democracy Prep Public Schools.
(CNN) –– When you're chowing down on hot dogs and hamburgers on this most patriotic of national holidays, try this experiment: Ask your friends and neighbors across the picnic table why they send their kids to school.
Chances are good that nearly everyone you ask will give an answer that reveals a private, dollars-and-cents view of education. We want to see our kids go to college, get good jobs, earn a decent living and make something of themselves.
We send our kids to school and hope they grow up to lead happy, productive lives, and with luck wind up a little better off than their parents. For most of us, education is the engine of upward mobility. These private aspirations are as American as apple pie.
But we send kids to school not just to become employees and entrepreneurs, but citizens capable of wise and effective self-government in our democracy. This public dimension of schooling was a founding principle of American education. We have all but forgotten it in the current era of education overhaul.