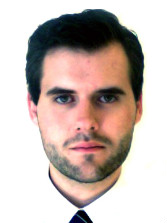 By Zach Wahls, Special to CNN
Editor's note: Zach Wahls is the author of "My Two Moms: Lessons of Love, Strength and What Makes a Family," an Eagle Scout and the founder of Scouts for Equality, the national campaign to end the Boy Scouts of America's ban against openly gay members and leaders.
(CNN) - When I was 10, the school that hosted my Cub Scout pack told us we needed to find a new home. The Boy Scouts of America's policy of prohibiting gay Scouts and Scoutmasters - which the Supreme Court had recently affirmed - violated the school's nondiscrimination policy.
I was confused, because my den mother, Jackie - who is my actual mother - was a lesbian, and nobody in our unit had any issue with that.
The school district in Iowa City, Iowa, was adamant. We had to go. It would not host an organization that discriminated against gay people.
We managed to find an alternative sponsor, a church not too far away. My mother continued to be den mother. But some parents pulled their kids from the pack, uncomfortable with entrusting their sons to an organization they believed engaged in discrimination. Unfortunately, because of the Boy Scouts of America's shortsighted policy, many of the boys who left my pack missed out on learning the lifelong principles, values and skills that Scouting offers.
Those enlightened Iowa parents I remember so clearly were one of the reasons that, a decade later, I founded Scouts for Equality, the national campaign to end the Boy Scouts of America's ban on gay members. After meeting den mother Jennifer Tyrrell, a lesbian who had been kicked out of Scouting, it was clear that what I had learned in Scouting demanded action.
Our organization trained Scouts in grass-roots organizing, led petition drives that gathered 1.4 million signatures, and provided emotional support to advocates as they dealt with character assassination and homophobic vandalism.
Less than a month after we launched, the Boy Scouts of America doubled down on its anti-gay membership policy.
But last week, in an unexpected move, it announced that its national board is considering a policy change to end the organization's high-profile national ban on gay members and leaders. It would leave the decision to include gays up to local units.Although the move would only shift the ability to discriminate from the national level to the local, it would be an important step in the right direction.
There should be no doubt that this move will open the Scouting program to more youth, and that's something we should all be celebrating. First of all, more school districts such as the one I grew up in will be able to resume their sponsorship of Scouting units, offering space for Scouts to meet, develop skills and enjoy one another's friendship. Meeting in local elementary schools always made the most sense for the Boy Scouts anyway: They're in the neighborhood, centrally located and have more than adequate resources to host Scouting programs.